Durante il Nintendo Direct di Febbraio 2022, Square Enix ha annunciato una remastered di Chrono Cross, titolo uscito originariamente sulla prima Playstation. La nuova versione, denominata Chrono Cross: The Radical Dreamers Edition, uscirà il 7 Aprile 2022 in digitale per Playstation 4, Xbox One, Nintendo Switch e PC (via Steam) al prezzo di 19.99€.
Tra le migliorie di questa versione abbiamo:
Modelli 3D convertiti in HD, con font aggiornati in HD e con l'aggiunta di filtro background
Un nuovo artwork ed un redesign ad opera di Nobuteru Yuuki, original character designer
Musica di background migliorata da Yasunori Mitsuda con una nuova canzone composta
Possibilità di disabilitare i combattimenti, possibilità di velocizzare o rallentare il gioco e diversi boost in game
Localizzazione aggiunta nelle maggiori lingue europee, tra cui l'italiano
Possibilità di switchare tra la modalità coi modelli aggiornati a quelli originali, o di impostare la OST originale
Radical Dreamers: Nusumenai Hoseki, avventura testuale originariamente rilasciato solo per Satellaview in Giappone nel 1996, sarà incluso col nome di Radical Dreamers – Le Trésor Interdit-, tradotto anch'esso nelle maggiori lingue europee tra cui l'Italiano.
Per l'occasione verrà anche messo in vendita separatamente il Music Box che riproduce la musica Scars of Time. (attualmente non disponibile per il preorder in Europa). L'uscita prevista è per Ottobre 2022.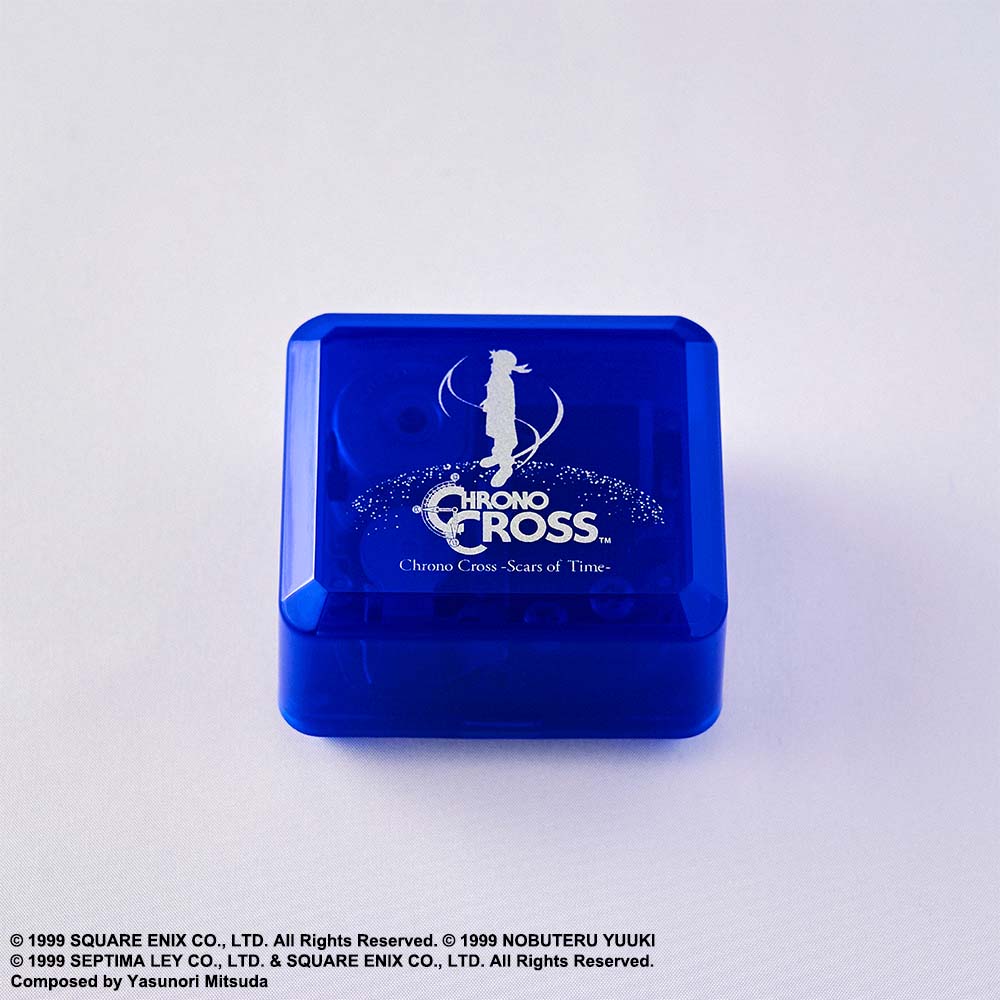 Chrono Cross uscì originariamente su Playstation il 18 Novembre 1999 in Giappone ed il 15 Agosto 2000 in America, per la direzione e la scrittura di Masato Kato, la produzione di Hiromichi Tanaka, il character design di Yasuyuki Honne e Nobuteru Yuuki e la colonna sonora di Yasunori Mitsuda.